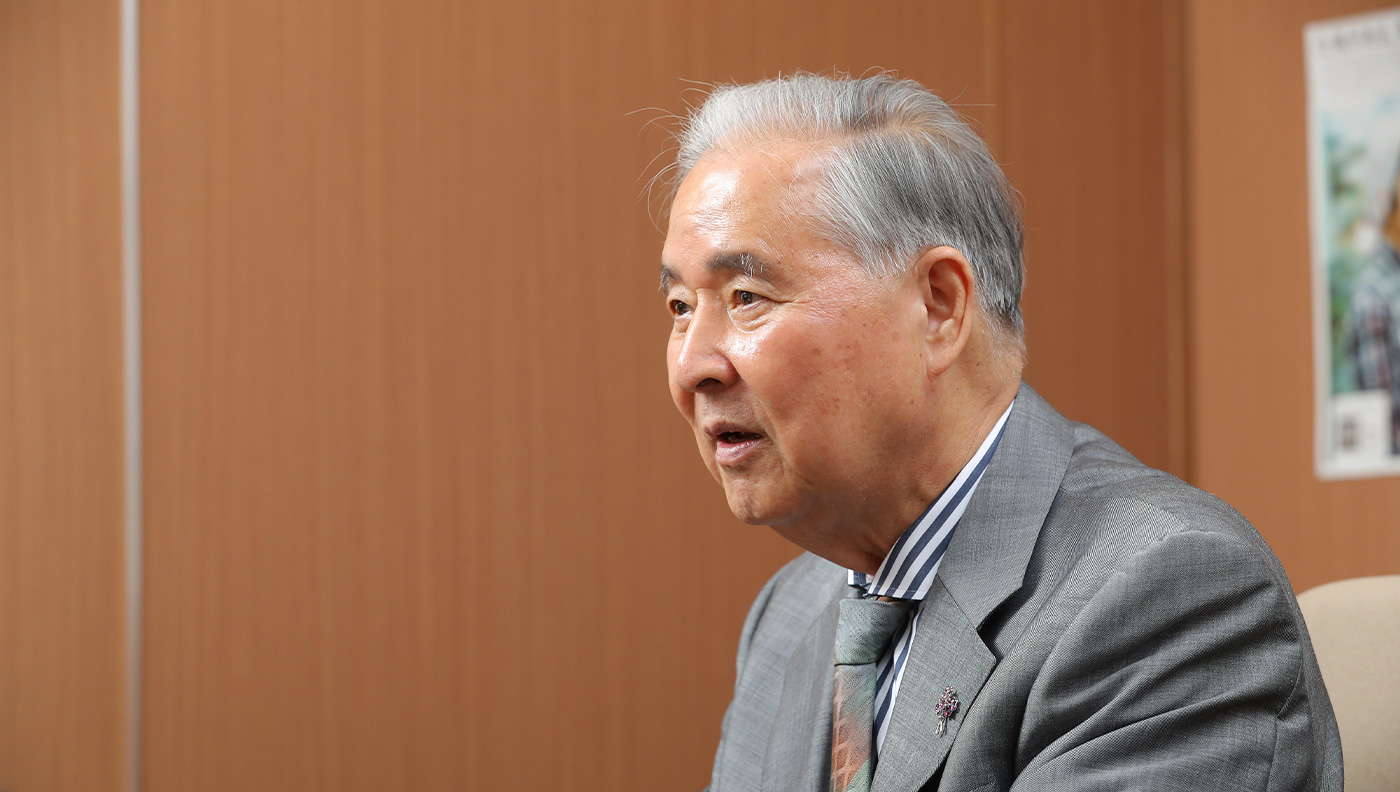 Vision ビジョン
ABI's future
Supporting the independence of children with disabilities using the CAS engine
There is a facility for the handicapped called the "Cosmos Workshop" in Wakayama Prefecture. It is not just a facility. They process locally harvested fresh fish, vegetables, and fruits into cut vegetables, jams, and juices, freeze them in the CAS, and deliver them to hotels and restaurants. Around 20 years ago, the chief director of the facility, Sadako Yamazaki, visited ABI and said, "I want young people with disabilities to be able to live independently." With the CAS, we can use local ingredients to give them food processing jobs. I want to create a path forward to enable them to live without us. I was extremely moved and decided to donate a CAS to the facility. I feel that passion for new technologies and philosophy about work were what made this wonderful meeting possible. Now, these people are voluntarily holding a kitchen knife and working hard. Some people had even said, "It would be dangerous for them to hold a kitchen knife." However, that is not the case. True love of one's child is to provide them a path to become independent. I realize that supporting such parental-like love is one of the most important responsibilities for ABI moving forward.
Cosmos workshop, the facility to support challenged people
Creating a system where 10 billion people around the world can eat properly even by moderate eating standards
I received a letter from Director Yamazaki. I could not stop crying after reading the text saying, "When I get paid, I want to help my mother" and "I want to get a full salary and go out with friends." For their sake, ABI has to do better. The hope is that they will eventually be able to support themselves, get married and have a family. I dream of such a future. As I see it, ABI still has a lot of work to do. We need to further improve the performance of the CAS engine and continue to pursue more secure and safer food products. In recent years, the CAS engine has begun to produce numerous results in the field of medicine. We want to contribute as much as possible to creating a wholesome environment where we can raise children with disabilities or who cannot demonstrate their true abilities due to family circumstances. Most importantly, we need to create a system where 10 billion people around the world can eat properly, even by moderate eating standards, where they can still say "It's delicious." ABI wants to be an organization that directly tackles issues that are considered difficult. Actually, this is a requirement rather than a want.