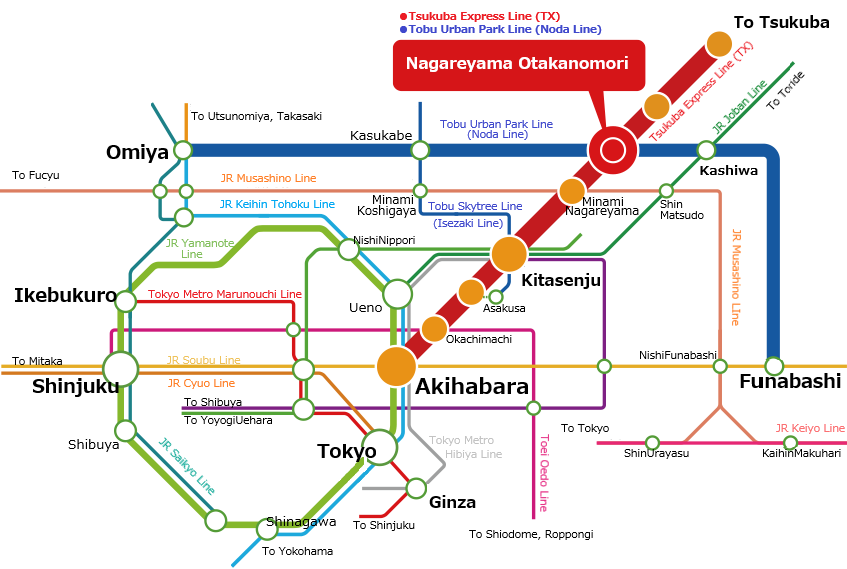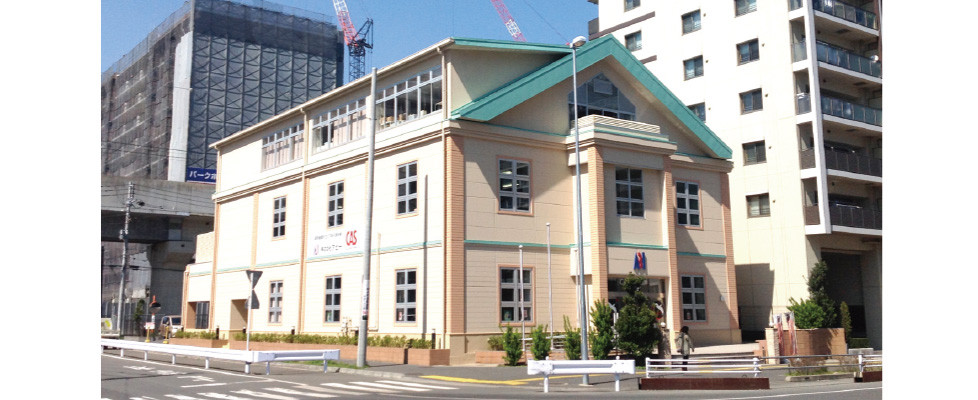 Headquarters: 1-12-1 Otakanomorihigashi Nagareyama, Chiba 270-0138 Japan
Telephone no.: 04-7137-9131 Fax: 04-7156-8662
By car
● 16 min from the Joban Expressway Nagareyama IC Exit at the Nagareyama IC, and then turn right at the T-junction at the Nagareyama Nanriku Bridge and head towards the Matsudo Nagareyama area.
Turn left at the third traffic light (you should see a Family Mart convenience store).
Go straight (you should see the Nagareyama police station on the right), then turn slightly diagonally to the right at the 1st traffic light.
After passing through the underpass, turn right at the 1st traffic light (you should see a sports club) and go 200 m. The building is on your left (there is a traffic light right in front).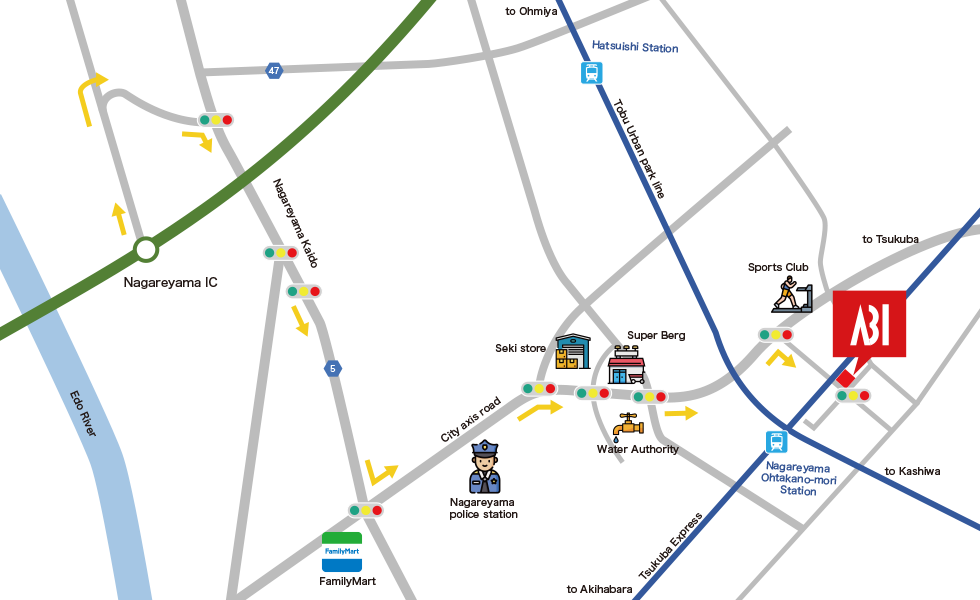 By train
Take the Tsukuba Express Line, Tobu Urban Park Line and get off at the Nagareyama Otakanomori station.
The building is a 3-min walk from the East exit.